Educational Service
Home

/

Educational Service
With Florida being such a transient area, we receive many calls from new residents telling us that they just bought a house with a pool and have no idea how to use it.
We would love to spend some time showing you how to get the most out of your investment.
We provide a service we call "Pool School". We schedule this service in advance with you and it lasts approximately one hour.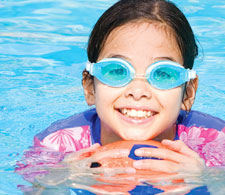 We will go over everything that you need to do on a weekly, monthly and annual basis to take care of your pool. We will label all of your plumbing valves and troubleshoot any problems you may be having. Some of our customers have even videotaped us while we were doing that so that they have something to reference back to.
Whether your interests are to learn to completely take care of your own pool — or to be more informed about all your pool's functions while having a licensed pool contractor handle your regular maintenance — we're happy to help.
"Pool School" Cleaning Educational Services
Call us today to find out more details about our "Pool School" and other educational services.